Its that time of year again!
We are very excited to go back to scooters roller palace for our 2017 Christmas party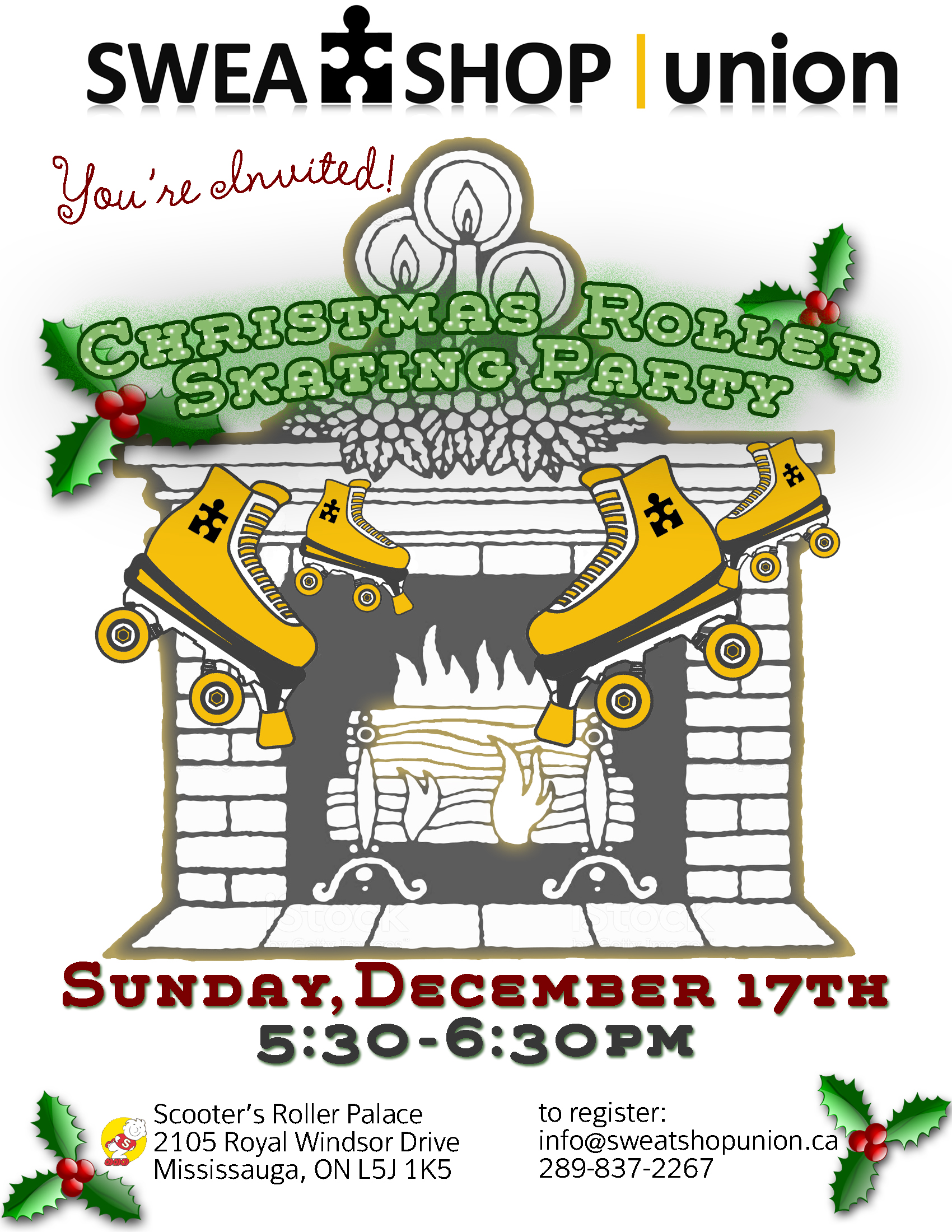 You are invited to join us on:
Sunday Dec 17th 2017
from 5:30 pm – 6:30 pm
For an hour of fun, food and roller skating or blading. Please bring your kids, partners or friends.
Please R.S.V.P to info@sweatshopunion.ca
We are looking forward to seeing you there.